It's finally the last day of December 2021, where the world feels the pressure to emerge into the New Year like a butterfly emerging from its chrysalis: a whole new version of themselves, practically perfect in every way.
Friday, Dec 31, 2021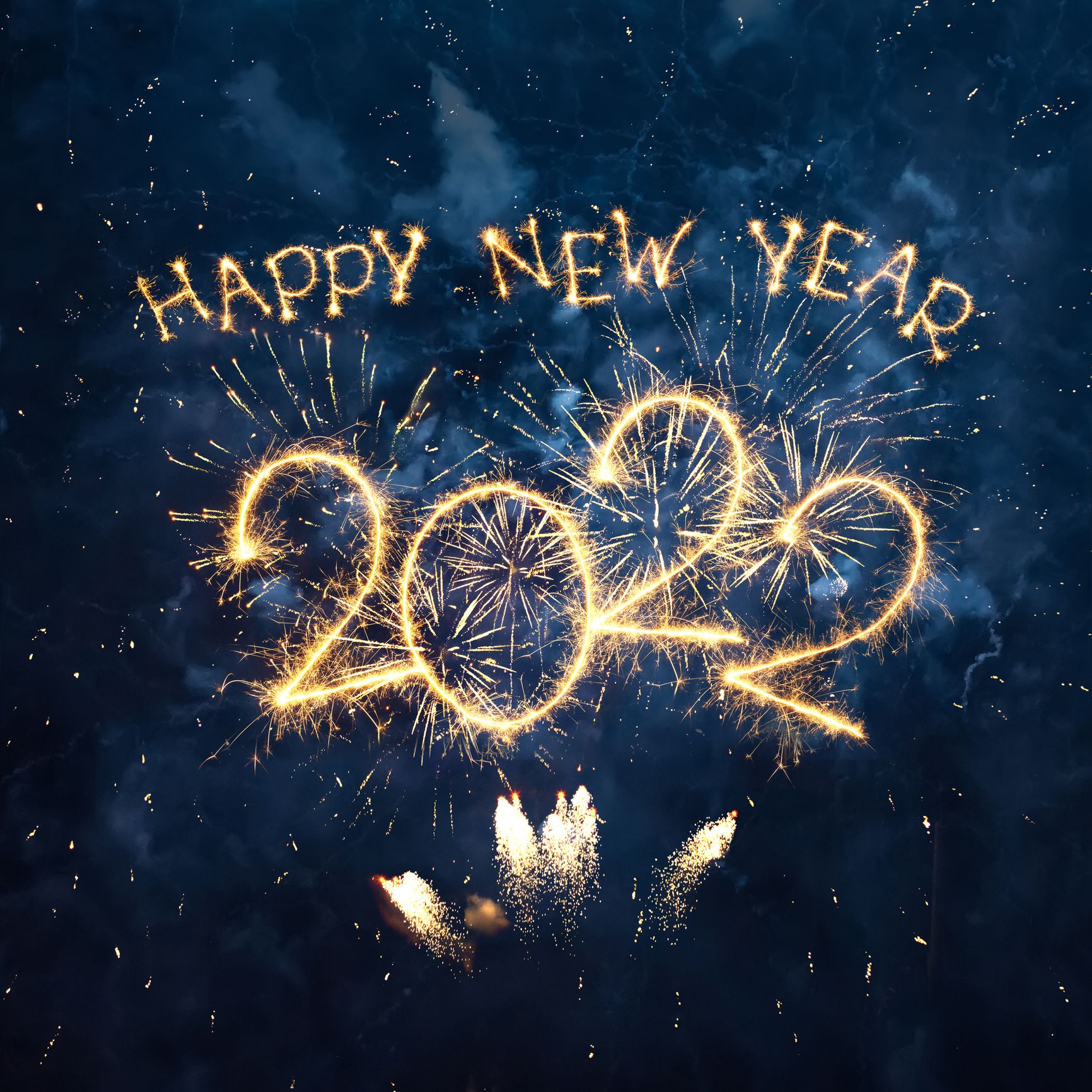 Maybe you have just spent the past few weeks joyfully celebrating and reconnecting with friends and loved ones, complete with decadent food, festive beverages, and far less sleep than you normally prioritize to be your peppy and productive self.
Or maybe you have been isolating alone, just trying to get through the holiday season in one piece with your sanity and mental health in check (this snow made it even easier to turn down invitations and hibernate, so don't beat yourself up for taking advantage!).
Either one is a completely acceptable approach to the holiday season. Whether you reveled with the best of them or are currently digging yourself out from the couch fortress you built for yourself and your dog, all it takes is a quick scan of social media to have your senses bombarded with advertisements and promises of "New Year, New You!!!".
With this kind of information, the pressure to be the most perfect version of yourself is all but guaranteed with your new 2022 clean diet/exercise program/journaling schedule/liquid detox reset (trust me, drink nothing but citrus rind and cold tap water for three weeks, when the hallucinations from "food detox" subside you'll be a brand-new happy version of yourself! Guaranteed!). Most importantly, make sure you are always posting photos of your "progress" so that you can constantly compare yourself to strangers who will also be given the opportunity to do the same themselves. Win win!
All joking aside, self-improvement can be a beautiful thing when done with mindful intention. Instead of focusing on everything about yourself you would like to change, take some time to celebrate all that you DID accomplish this year. 2021 was not the re-set everyone was hoping for and for many it was harder than 2020. So today I encourage you to take a few minutes to reflect and celebrate all of your successes this year with the following prompts:
Who are some loved ones you were able to provide support to this past year? Perhaps now would be a great time to reach out again just to check in.
Who provided YOU with support that was unexpected? Maybe take some time to write them a hand written letter expressing your gratitude. Mail can be exciting and unexpected to receive in today's digital world.
What were some of the surprisingly uplifting moments from 2021? It can be all too easy to get trapped in focusing on the negative. I encourage you to take some time to redirect your focus and celebrate the good memories from the year, no matter how small or insignificant they may be!
If you are feeling like 2021 did a number on your physical, mental, emotional and spiritual well-being, reach out to Dakova Health to learn more about the incredible and unique services offered. In addition to our mental health and addiction support programs, we have Nurse Practitioners readily available for all your primary care needs, all under the same roof and accepting new clients with no wait time!
The COVID 19 pandemic has created a worldwide environment of uncertainty, and as rates of anxiety, depression and substance use increase we need to be looking to creative and effective solutions. Dakova is excited to be a part of your journey. Bring on 2022!